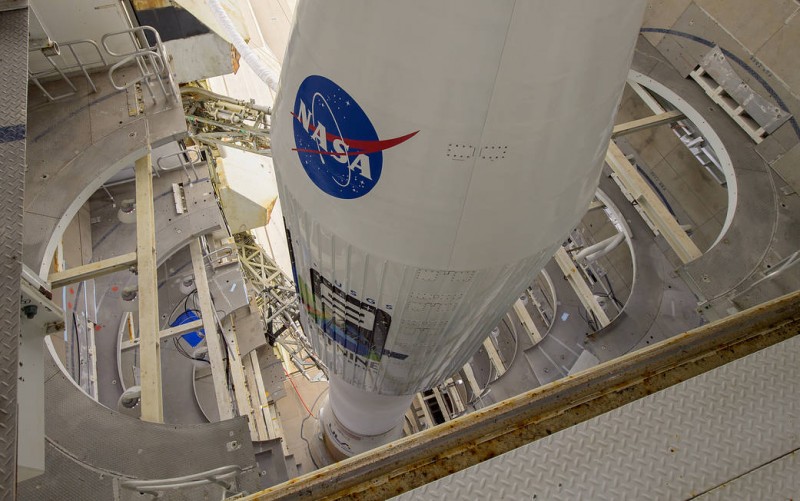 On Monday, Sept. 27, 2021, at 2:12 EDT a United Launch Alliance Atlas V rocket with the Landsat 9 satellite is slated to lift off on a mission to observe Earth, the planet we call home.
The Landsat 9 satellite is a joint NASA/U.S. Geological Survey mission that will continue 50-year legacy of monitoring Earth's land and coastal regions.
This image was taken on Sunday, Sept. 26, 2021, at Vandenberg Space Force Base in California.
Image Credit: NASA/Bill Ingalls